About
The Institute of Government and Public Policy (IGOP) is a research centre of the Autonomous University of Barcelona (UAB), where it is based. Its origins are to be found in the Policy Analysis Team, recognized as research group since 1990. It got accredited as special research centre in 2002 and four years later obtained the official recognition as research institute of the UAB.
Aims
The IGOP was created with the aim of promoting research, training and dissemination in the fields of government and public policies. This was to be done from an interdisciplinary approach and, above all, with the capacity to combine academic excellence with social impact.
Research
We develop both competitive research projects (calls essentially driven by the European Commission, the Government of Spain or the government of the Generalitat of Catalonia) and applied research project, through agreements or specific assignments of public institutions and social organizations.
We have a broad agenda of research, mainly focused on the study of the activities of public authorities and their relations with stakeholders. Currently our research areas are grouped from 3 major areas:
Governance and democratic innovation
Analysis and public policy management
New technologies, social networks and common goods
Teaching
We share a PhD Program as well as several master's degrees, postgraduate studies and training activities. The objective of the PhD studies programme in Politics, Policies and International Relations* is to train doctoral students to reach high levels of knowledge and analytical capacity relevant for an academic or professional career at the international level. Upon completion of the PhD, the successful candidate will have consolidated a wide range of transferable skills relevant for careers in research and teaching at academic institutions, research centers, and other knowledge-intensive sectors, both public and private, such as consultancy firms and international organizations. In addition to specialized expert knowledge within a particular field, the PhD students gain experience and competence in designing research projects, resolving methodological issues, communication and public outreach skills. The outlook of the PhD programme is highly international. This is reflected in the profile of the doctorate students and their mobility during their training and research activities.
Research Agenda
To achieve the objectives of promoting research and training and social transfer, IGOP has built an extensive research agenda, which ultimately makes it one of the reference centres in the field of social sciences.
We have generated research on very diverse policy fields (education, social cohesion, water, environment, gender, consumption or health) and we have discussed concepts also very diverse (capacity for innovation, governance, citizen participation, new public management, joined-up governance or new technologies ).
However, our current research agenda is structured along our two formally constituted and recognized research groups:
AGAPP (Analysis, Management and Evaluation of Public Policy)
Beyond the generic analysis of public policies, we have focused the attention of our research in the following aspects:
New governance and deliberative administration
Innovation and Public Policy
Strengthening Democracy and regeneration of public institutions
Construction of a cohesive society
URGOCIS (Urban Governance, Commons, Internet and Social Innovation)
In a context that we have defined as a true change of era, we have focused the research agenda both in the study of this change and in the responses articulated by institutions and by society in order to adapt to the new situation. In particular, priority lines of research are currently:
Urban regeneration policies: neighborhoods in crisis and territorial segregation
Internet and its impact on the emergence of a new politics
Commons and social innovation capacity
Network of relationships
To achieve the goals of promoting research, training and social transfer, the IGOP is part of several networks:
---

Grupo de Trabalho Clacso: Espaços Deliberativos e Governança Pública (GEGOP)
---

Consejo Latinoamericano de Ciencias Sociales (CLACSO)
A prestigious institution of which the IGOP is the third member of Europe, the second in Spain and the first in Catalonia.
---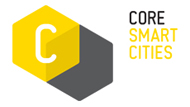 Xarxa CORE Ciutats intel·ligents i sostenibles
Network integrated by scientific specialists in areas related to the management of urban environments in a sustainable way.
---

Grupo de Investigación en Gobierno, Administración y Políticas Públicas (GIGAPP)
---

Barcelona GOV
Network of research and advanced training centers in government and public policies in Barcelona.
Management
and Administration
Director:

Ismael Blanco (ismael.blanco@uab.cat)
PhD Coordinator:

Margarita León (margarita.leon@uab.cat)
School IGOP Coordination:

Ernesto Morales (ernesto.morales@uab.cat)
Secretari:

Ismael Blanco (ismael.blanco@uab.cat)
Research:

Charlotte Fernández Plé (charlotte.fernandez@uab.cat)
Social exclusion and inclusion policies:

Marga León (margarita.leon@uab.cat)
Participation and Social Movements:

Marc Parés (marc.pares@uab.cat)
Urban Policies:

Ismael Blanco (ismael.blanco@uab.cat)
Public Management:

Xavier Ballart (xavier.ballart@uab.cat)

Raquel Gallego (raquel.gallego@uab.cat)
Multilevel governance and welfare policies. Health, education, social services:

Raquel Gallego (raquel.gallego@uab.cat)
Design and communication:

Jaume Badosa (jaume.badosa@uab.cat)
Financial management
and administration
Manager:

Nacho Ruiz (nacho.ruiz@uab.cat)
Team:

(UAB) Dolores Martínez (dolors.martinez-quintanilla@uab.cat)

(UAB) Manu Pérez (Manuel.Perez.Sala@uab.cat)

(School IGOP) Núria Reguero (igop.bcn@uab.cat)
Researchers linked to projects